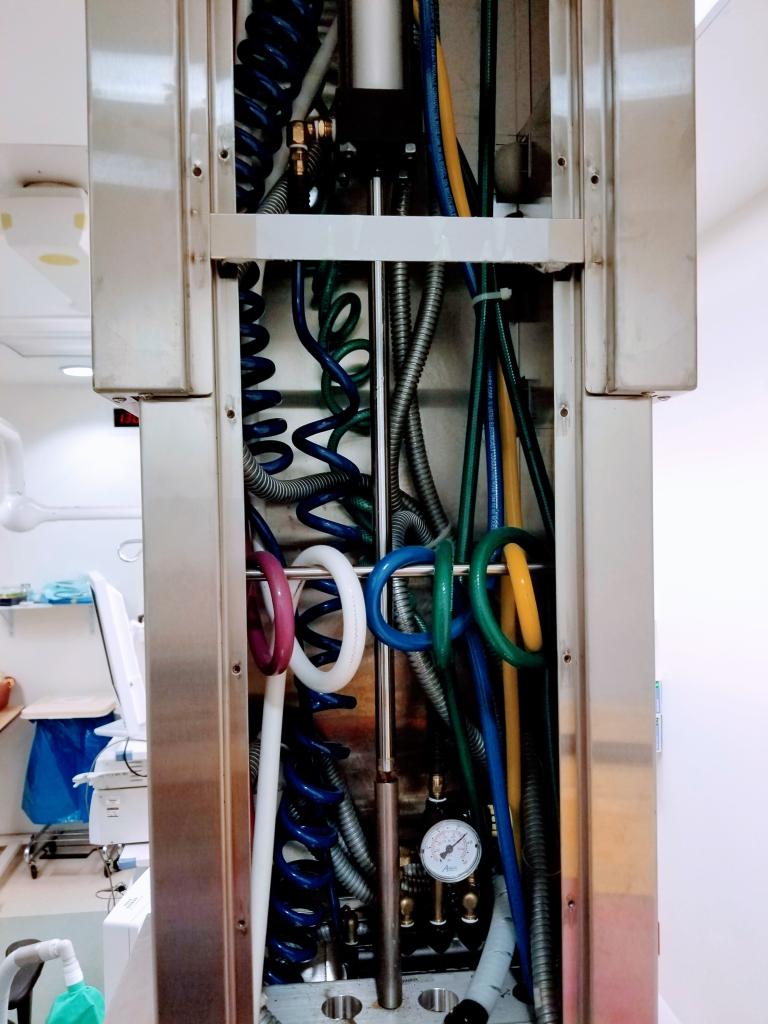 While your organization depends on medical gas booms and columns , you may not necessarily be experts on their inner workings as you prepare to arrange for professionals to test such crucial systems.
Essentially, you should know that these assemblies are made of multiple moving parts, inside of which are flexible hoses that contain pressurized medical gases and vacuum service. Over time these may leak, become brittle or possibly rupture . These assemblies typically also contain other services such as electrical and data that could be a potential source of ignition if damaged. A leaking hose assembly could contribute to a high oxygen concentration inside the enclosed space and increase the risk of internal fire. These potential failures could also contribute to increased exposure levels of anesthetic gases to the staff and patients.
This is dangerous not only for the user and patients, but also for the system. Accordingly, part of your company's fire safety program will have to include maintenance and inspections every year and a half at a minimum.
Why It's Necessary to Inspect Medical Gas Booms and Columns Every 18 Months
You are required by NFPA99 to schedule inspections of your nonstationary booms and articulating arms at least once every 18 months, to help prevent fire and exposure hazards from developing, as well as to reduce the total cost of ownership. You will also have the peace of mind that comes from knowing you've done your part to ensure the equipment works safely and reliably.
Boom testing, inspection and maintenance can catch problems before they arise so we can replace or repair pieces when necessary. It's worth noting that National Fire Protection Assembly or NFPA 99 requires such testing, as outlined in the 2021 Edition, Section 5.1.14.4.3. Adhering to the code is designed to reduce the level of electricity, explosion, exposure, and fire hazards.
What's Involved in Inspection and Maintenance?
The main tasks that the trained, professional technicians from Evergreen Medical Services perform on medical gas booms and columns include:
* Disassembly
* Visual inspection of the entire assembly
Leak testing of all joints, pressure testing of the hose assemblies.
* Reassembly
Flexible hose testing is a crucial part of our inspection services. When testing these assemblies, we also verify that it moves according to its designed limits and that its brake holds it in place, allowing for no gradual creeping out of specification.
In addition, we take care of pressure and flow testing at the point of use and perform a leak test.
Maintenance services also include cleaning, which we do to ensure that particles such as dust are not accumulating as a potential fire hazard or causing blockages that prevent this moveable equipment from operating properly.
Contact Evergreen Medical Services for Assistance Today
To help ensure the reliable use of your organization's nonstationary booms and each articulating assembly, it's important to arrange for regular maintenance and inspection of the flexible supply hoses. That's where Evergreen Medical Services can help.
Since our founding in 1997, we've developed an excellent reputation in the industry, and we welcome the opportunity to consult and provide you service. Contact us for more information or to arrange for professional Boom & Articulating Arm Inspection/Cleaning Service today.